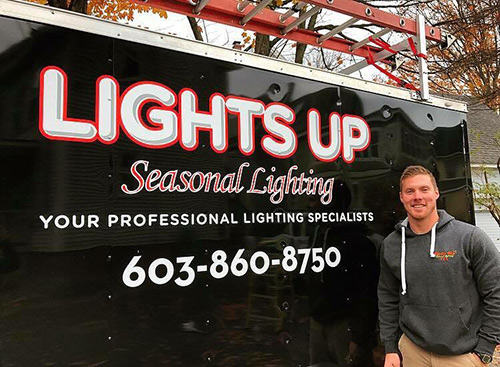 My passion and enjoyment for Christmas lights started as a child. On a Saturday night, my parents, brother and sisters would hop into the family van and we would drive all around town to see the Christmas displays. I even had a hand or two helping my dad decorate the house!
That love for decorating houses with Christmas lights grew immensely when I was fortunate enough to travel the country pursuing a dream of mine officiating ice hockey.  It is in the Midwest where I met a close friend who owns Christmas Creations and realized professional decorating with lights was something that could be very rewarding.
When I moved home I decorated a few family members and friends home as a surprise.  I found a lot of enjoyment seeing their reactions to having their home look beautiful for the winter season.  I had such great feedback that I started my company, Lights Up Seasonal Lighting, the following year.
I am now in my third year decorating homes and the excitement is only growing.  Learning to manage a company as well as having a strong rapport with each individual client is a necessity to me.
I look forward to one day meeting you and going over plans to decorate your home for the holidays!  Contact Lights Up Today!
---
Meet The Team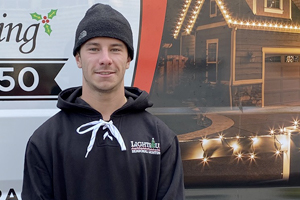 Corey Kasarias
Hi, I am Corey. This is my third season with Lights Up. I worked part time 4 years ago when Lights Up originally began. I am excited for this season as I have gained a lot of responsibility within the company being a crew leader. I enjoy spending time with my family and friends on the lake and riding and working on motorcycles. I currently just moved into my very first place and I am excited for the journey that lies ahead. In the off season I work at Black Water Fire Protection.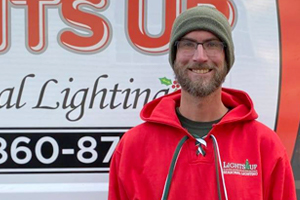 Daniel Kierstead
Hello, my name is Dan. This will be my third season with Lights Up and I couldn't be more excited about this season and working with the team. I am a NH state Licensed Auctioneer that partners with Mint Products Auctions. We Specialize in all coins and currency. I am also pursuing a graduate degree in Biomedical and Tissue Engineering at the University of New Hampshire. I hope everyone has a great holiday Season!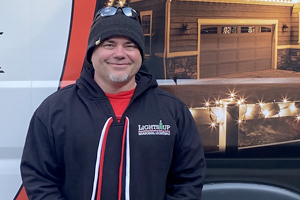 Alan Smith
Hi I am Alan, I live in Derry with my fiancé Celia and our two kids Haleigh who is 3 and Harrison who is 5 months old. We have one dog, two cats, and one crazy. pet rabbit. I love to stay active and work out. I currently work as a facility supervisor at Charles River. I am excited to be part of this great team and spread some Christmas spirit!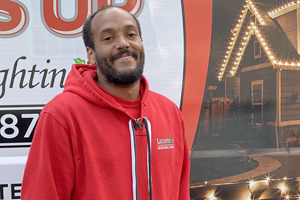 Christopher Robertson
Hi I am Christopher Robertson (no relation to that kid from the hundred acre woods) LOL. I am 36 years old and the father of two kids Zion who is 7 and Zoey who is 5. I Was born in San Angelo Texas and now I am currently living in Manchester with my wonderful girlfriend Katie. I love to watch movies, play video games and play basketball.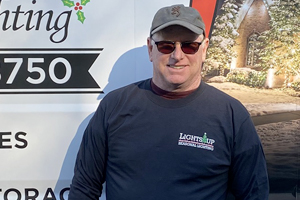 Don Boucher
Hello, my name is Don. I am semi retired and I like to stay active. I enjoy my family and my grandkids especially when we have cookouts together and I get to cook. Hobbies include playing drums, hunting and fishing, antiques and old car restoration. My current project is a 67 Plymouth!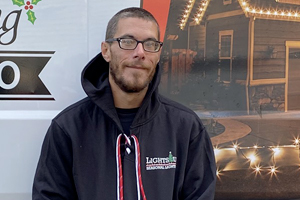 Dustin Degernier
Hi I am Dustin, I have two children, Jonah who is 6 and Noah who is 5. They are both great kids and I love spending time with them. When not working I enjoy writing, drawing, making music, playing video games, skateboarding and playing basketball. I am very excited and happy to have this opportunity to work for this great company!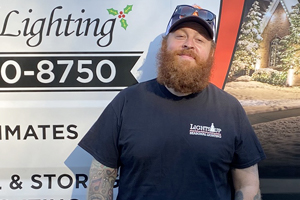 Justin Quish
Hi I am Justin, I reside in Merrimack, NH with my fiancé Paige and our chihuahua, Marty (after the great Marty Mcfly) I enjoy traveling around our great state. Whether it's relaxing at Hampton Beach during the summer or traveling up to the White Mountains in the fall, New Hampshire has it all. I also enjoy visiting and supporting local businesses and breweries while catching some live music anywhere I can. I currently work for New England Finish Systems in the doors and hardware division. I am looking to purchase my first house with my fiancé and cannot be more excited for the journey ahead!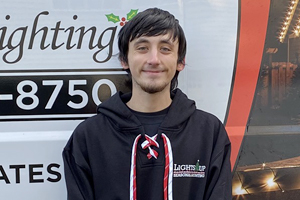 Levi Therrien
Hi I am Levi, I am 21 years old. I like to play video games on my playstation. I enjoy listening to music, playing paintball and dirt biking. I am excited for this opportunity as it has given me the chance to meet new friends and try new things. I have a cat named Luna who is 3.5 years old.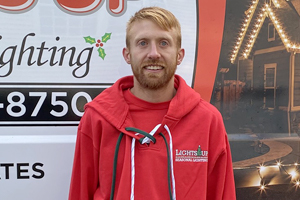 Lou Saviano
My name is Lou Saviano and I am 29 years old. I have two brothers and my parents live in Sandown, NH. I grew up in New Hampshire and I have spent most of my life in the granite state. I am a graduate of the University of New Hampshire and now reside in Manchester. My hobbies include running, hiking and spending time on the lake. This is my first season with Lights Up Seasonal Lighting and I am enjoying each day, helping to bring the Christmas season alive!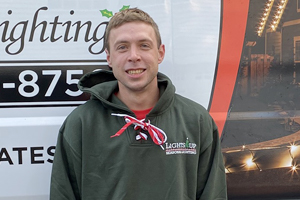 Ryan Radwan
Hi I am Ryan Radwan. I am 29 years old. My sons name is Ryson . My girlfriend, Marrissa of 9 years is pregnant with our second child. We have a fat black cat named Belle. I love to get outdoors and to play all types of sports. I enjoy skateboarding and snowboarding while pushing it to the limit!
---