We Are Your Professional
Lighting Specialists
This holiday season, rather than spend your valuable time untangling, testing, and hanging your lights, we invite you to hand over the reigns to our expert holiday lighting team here at Lights Up. By using the newest and highest-quality lighting products on the market, we can ensure that your commercial or residential property is stunningly and dependably decorated for any season or holiday.
Want Holiday Reminders, Tips and Tricks Sent Directly to Your Inbox?

Sign up for our Newsletter Today!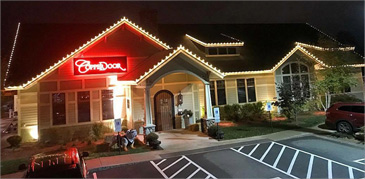 Holiday Lighting
Leave the hassle out of this holiday season and hire professionals. We install, mantain, remove and store your decor and lighting.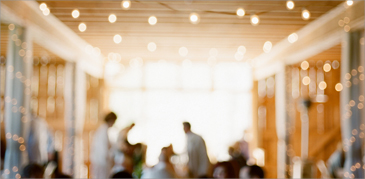 Event Lighting
Lighting should be done by the experts. Call Lights Up to hang professional lighting to compliment your special event.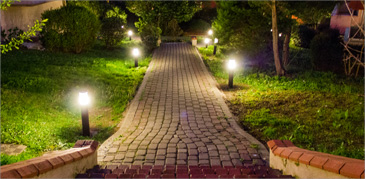 Landscape Lighting
Does your home or business need a bit more curb appeal? Call Lights Up for a free estimate & sketch to see how beautiful your landscape lighting can be.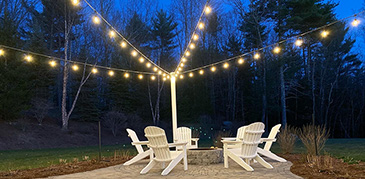 Bistro/Patio Lighting
Permanent installation of Bistro Lighting for your backyard patio equipped with a remote dimmer switch.
Whether you're preparing your business or commercial property for the holidays, or want to dazzle your friends and family with an incredible residential lighting display, Lights Up is here to help.
We use high-quality, cutting edge lighting products and install them safely and professionally, preserving your personal safety and valuable holiday time.
If you should experience technical difficulties such as fallen lights or burnt-out bulbs, someone from the Lights Up team will be there within 24 hours of your call to fix the problem.
Once the holiday season is over, a team member will remove, organize, and label your lighting products, storing them in our secure facility until we install them again the following year.
Having Lights Installed For The Season Is Affordable!
Leave the hassle out of this holiday season and hire the professionals.